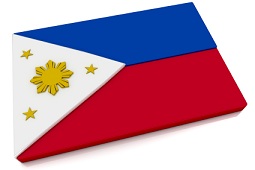 Highly educated. Professionally competent. Fluent English speakers. Culturally adaptive. Hard working. And most of all, dedicated. In today's global Economy, the Filipino worker, has the definitive advantage. From the United States, Europe, The Middle East, Japan, Australia, and the rest of Southeast Asia, the Filipino is recognized as an outstanding component of workforce.
Every single day, over 2,500 Overseas Filipino Workers(OFWs) leave the Philippines for jobs abroad. In the year 2002 alone, almost One Million OFWs were contracted for careers across the globe. In all industries: Information Technology, Engineering, Construction, Marine Transportation, Aviation, Nursing & Medicine, Education, the Service Industry, Business, Sales & Marketing, and even… Read More
In 1968, Aries Promotions, a marketing and placement agency, was established to fill the manpower requirements of the rapidly developing Middle East construction boom. The company endeavored… Read More
---
10th Story Placement Agency endeavors to assist the Filipino worker in finding fulfilling and lucrative careers all over the world; and in doing so, empower the… Read More
---
Company Highlights!
Deployment of more than 100,000 workers.
Citation from the Philippines Overseas Employment Agency as "One of the top agencies recognized for its sustained participation in the employment program for the past 20 years."
Present and past deployments span to more than a dozen countries and territories that includes China, Guam, Hong Kong, Japan, Malaysia, Saudi Arabia, Singapore, Spain, South Korea and Taiwan.